Come to Blockhouse Bar in Bloomington, Indiana on Thursday March 19th @ 9pm
Facebook Event: https://www.facebook.com/events/1939323756212107/
Schmett is a Bloomington based band that describes its Instrumental music as a psychedelic desert odyssey. With the occasional improvised moments, the underlying groove propels the plot of the songs with its carefully crafted melodies.
Boltah is an indie-progressive singer, songwriter and keyboardist based in Chicago who uses vocal loops and harmonies combined with beatbox to create large soundscapes. His music often depicts a dreamy nostalgic atmosphere as well as driving beats combined with fast interlocking rhythms.
Balladir, anachronistic folk story-singing from Bloomington bard, Travis Puntarelli.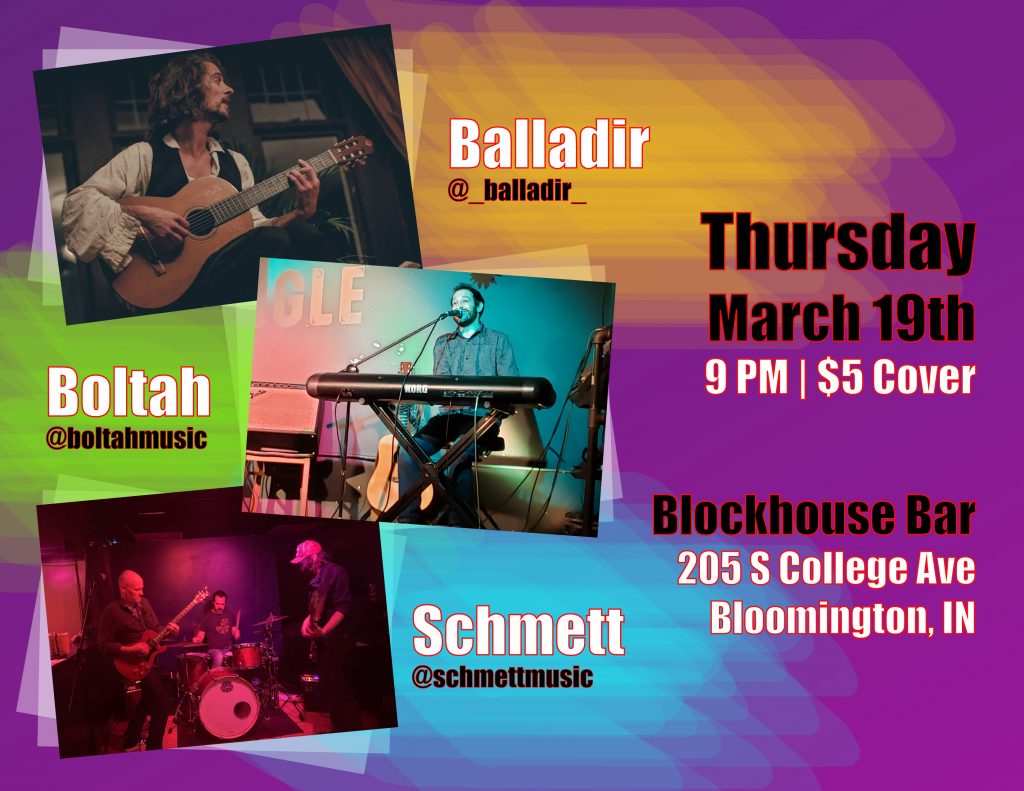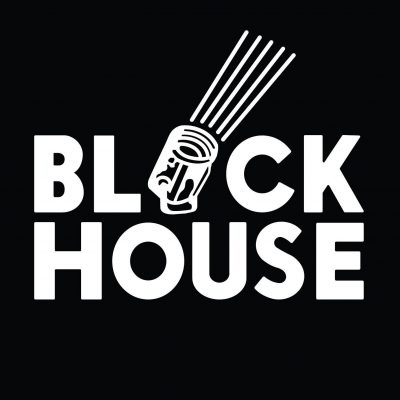 Blockhouse Bar
205 S College Avenue
Bloomington, IN 47404